Liveaboard Diving in Thailand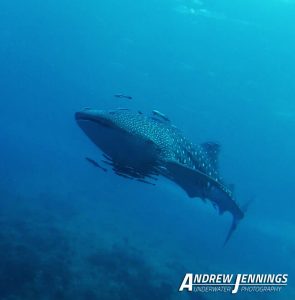 One of the most popular features about Diving in Thailand it in scuba divers experiencing a scuba adventure under the Andaman Sea by the means of liveaboard diving!
Liveaboard diving in Thailand offers any serious diver or novice diver alike many tempting options which will see a satisfied dive over some of the world's most stunning corals reefs, be surrounded by breathtaking schools of fish whilst also keeping the faith of that lucky encounter with a whale shark or giant manta ray alive!
Why Choose Diving in Thailand?
Besides Liveaboard diving, Thailand offers awesome food, wonderful people, stunning landscapes and is one of the most vastly diverse countries in South East Asia.
It's no wonder that Thailand is a world favorite for scuba diving and Southeast Asia-lovers return year after year for affordable liveaboard dive trips around the south dive locations such as Koh Tao and Koh Samui in the Gulf of Thailand or Koh Phi Phi, Koh Lanta and Phuket in the Andaman Sea. and don't forget the all year dive season when these choice areas get slammed with Monsoon winds, You can usually still find clear open oceans whilst diving Pattaya, Samaesarn, Rayong and Koh Chang!
Thailand is located on the edge of the Coral Triangle, this results in a thriving marine life community that is extremely varied and the corals are for the most part, very healthy. The Similan Islands, Richelieu Rock and its whale sharks, Mergui Archipelago untouched Burmese waters, and the southern pinnacles off Phuket promise dramatic underwater topography and a wealth of marine life. The relative closeness of these destinations to the Thai mainland makes Thailand the perfect country for a short or long liveaboard dive safari to the Similans or southern destinations like Koh Phi Phi, Koh Lipe, and Koh Lanta National Marine Park.
You can also split your Thailand dive holiday into 2 sections and explore both the East and West coast diving spots if you should choose to as you can fly Phuket to Pattaya or Phuket to Bangkok and be in the next diving areas within a few hours!
Get The Very Best Deals For Liveaboard Diving in Thailand
Liveaboard diving in the Similan Islands is the peak of Thailand dive experiences. Its huge granite boulders with caverns and arches offer shark diving and so much more but there are so many options one might not know where to start!
Click here and navigate over to PADI Travel. If you don't know PADI is the world largest scuba diving training organization and dive community. PADI Travel was created to use this position to the ultimate advantage in that PADI not only sourced out the absolute best of the bunch on offer but also secured the very best deals for liveaboard diving in Thailand you can find anywhere!
Booking with PADI Travel is so easy we use it ourselves to arrange our very own liveaboard diving trips, don't believe us?  Take a look at PADI Travels best deals here and see for yourself!
More about diving in Thailand
Thailand offers a variety of dive sites from fringing reefs, deep drop-offs, wrecks, walls, caverns, tunnels, pinnacles, and open water adventures.

Submerge at Thailand's east coast coral slopes to find an abundance of seahorses to Nudibranch.

Wreck dive in Pattaya when you first arrive in Thailand before enjoying your liveaboard.

Dive the untouched Mergui Archipelago in Burma, newly open to diving and rich with life.

Search for Pelagics such as mantas & whale sharks

Lose yourself in a profusion vibrant culture above and below the waves
Ports of departure and how to get there
The most famous liveaboard trips are based out of the west coast of Thailand but you can find a new emerging dive scene operating liveaboard diving trips on the East of also. Especially during the time of the season when the west coast is not a viable option due to the monsoon weather conditions.
North Andaman liveaboard trips usually depart from Khao Lak or Phuket. You can fly to Phuket within an hour or so flight from Bangkok or direct international flights from Kuala Lumpur, Hong Kong, Singapore, and other Southeast Asian destinations. Getting to Khao Lak is fairly straightforward by car or bus from Phuket, about 70 kilometers to travel time.  Khao Lak has no airport.
Getting to Thailand liveaboard trips on the east coast means traveling from Bangkok down the Rayong. Rayong is a lovely quiet relaxing place and is reached via Pattaya with ease. If you are looking for a lively energetic city with plenty to do combined with an escape to a quiet relaxing dive excursion then Pattaya and Rayong diving is an excellent combo. You can also fly direct from Bangkok to Pattaya Utapao airport in less than 1 hour.
Diving In Thailand – Best Time to Travel
The best time of year to dive in Thailand is all year!. Yes, that's right you can find blue warm tropic waters all year round in Thailand. It's best to note that the peak Thailand diving season for the Gulf of Thailand is much longer from Jan through April and then August through to Dec whereas the Andaman Sea is much short from October through to March. The water temperature in Thailand ranges from 28 degrees Celsius to 30 degrees Celsius and the water Visibility in Thailand's waters is optimum throughout the area with an average of 15m to 30 meters. Diving depths will typically vary depending on the dive site, but usually, do not exceed 30 meters. Currents are usually mild and the overall air temperature is hot with high humidity.
Insider Information
Seriously, we can't take all the credit! PADI Travel has neatly organized in a simple-to-follow format dive booking system which will not only make it so easy to discover what's hot and what's the best value deal and offer live chat with objective advice that only means the difference between disappointment and delight for your next dive dream destination!
Now select your best match for:
Lay back and enjoy & cruise – This is the very best selection of Thailand Liveaboard trips l departures to the Similan Islands and beyond. These dive safaris are amazingly affordable. And fully organized to make your dive travel super easy!
Diving Thailand and Resort Packages
This is our insider list of the best dive resorts in Thailand who can take care of your holiday and accommodation needs in one easy step across all prime dive locations and destinations. Check Out some of the locations and diving in Thailand Liveaboard prices and option below before you go!  You might just have your next Thailand dive holiday booked and ready to look forward to today!